Products

> Products > Electronic control part cooler
Products
Customer support center
070-7790-0269
MAIL
forcetec.co.kr@gmail.com
Electronic control part cooler

HOME > Products > Electronic control part cooler
Electric/Electronic Control Unit Cooling
The control box cooler is a cooling device with a semi-permanent structure that supplies cool air to the heating space without a separate electric device through the supply of clean air from which foreign substances have been removed.
Electric device heating part space cooling device.
- CNC electric box space.
Electronic control unit cooling
Heating space cooling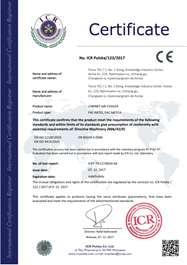 Detail Information
Cooling device applied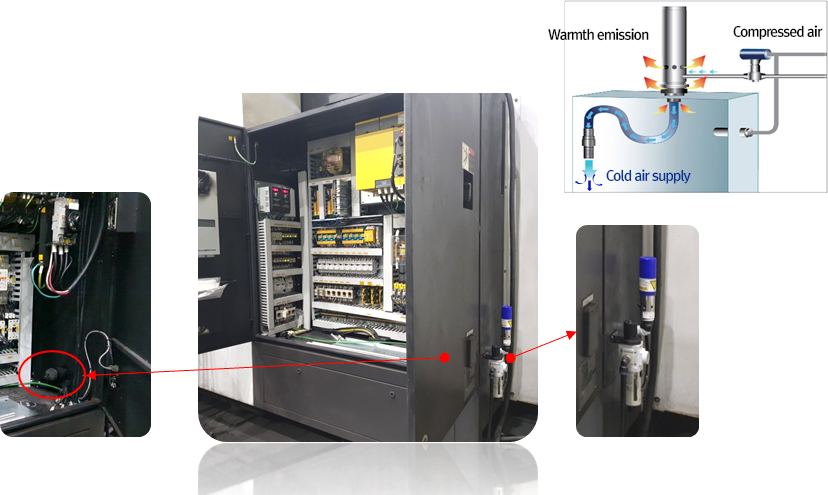 Electric device cooling effect
It protects sensitive heating parts by supplying cold air by installing it directly on the electronic control panel with only compressed air without complicated electric devices.
[ It suppresses product malfunction and malfunction of functions ]
- After cooling, the air is discharged through the gap in the control unit and prevents foreign substances from entering through the air curtain.
product composition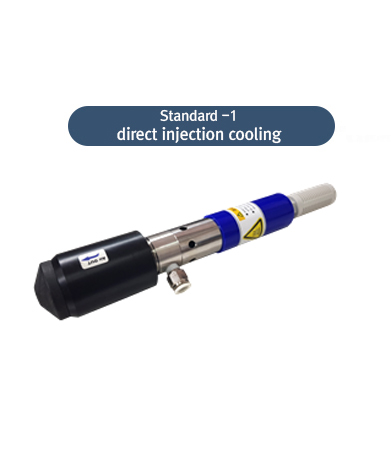 As a silencer is installed as standard, the noise is very low.
The cold air discharge structure is simple, so the supply efficiency of cold air is high Easy to install.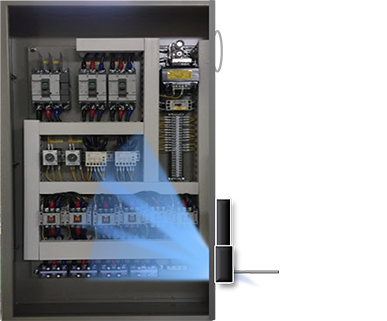 Option : Automatic temperature control module
| Model | product composition |
| --- | --- |
| FAC-M03-O01 | Automatic temperature control module |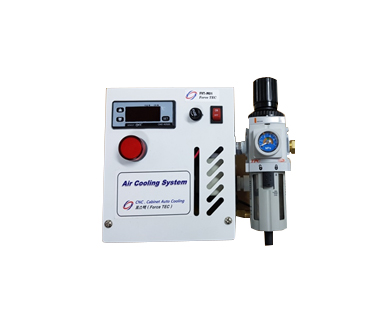 It basically includes an air filter and a pressure control device to remove moisture from the supplied air, and automatically controls the temperature to the set temperature by sensing the temperature inside the electronic control box.
Standard power: 220V (24V option)
Options : Water separator [water filter], Regulator
Regulator: The cooling temperature can be controlled by adjusting the supply pressure.
※ Depending on the purpose of use, purchase a filter exclusively for removing moisture, such as a water separator. Can be used.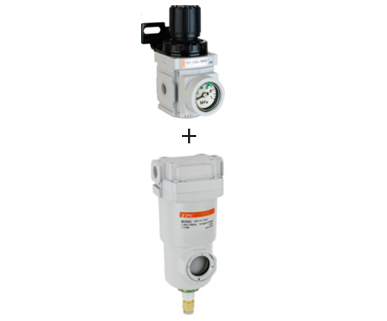 Device specification
The control box cooler can control the supply temperature manually or automatically according to the supply pressure.
- Through space cooling, it provides a lot of help in improving the life of parts and improving productivity.
Model
Supply Pressure
Maximum Air Consumption
Cooling Capacity
Kg/cm2 ( PSI )
SCFM (ℓ/min)
Wh
Small and medium
Standard
FAC-M02-C
7 (101)
5 (146)
142
FAC-M03-C
7 (207)
183
Large
Standard
FAC-L02-C
14 (410)
450
FAC-L05-C
30 (843)
917
➣ The value may vary depending on the conditions of the supplied air pressure and temperature.