Products

> Products > Oil mist cooling and spraying device
Products
Customer support center
070-7790-0269
MAIL
forcetec.co.kr@gmail.com
Oil mist cooling and spraying device

HOME > Products > Oil mist cooling and spraying device
Detail Information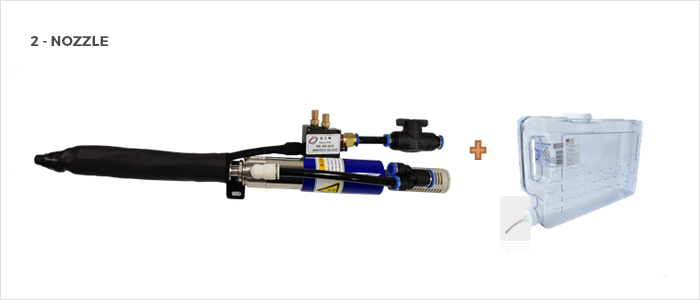 A small amount of oil is rapidly cooled in a mist form and sprayed.
Lubrication and cooling of the processing part.
Improved processing speed and longer tool life.
Improved tool life by efficiently cooling heat generated from cutting point and machining part.
Improved roughness
The particles of lubricating oil are fine, so it lubricates to the fine friction part that is applied to the workpiece surface.
Work environment improvement
The use of eco-friendly vegetable oil in small amount eliminates the need for cutting oil disposal. Improve working environment
Processing cost reduction due to cutting oil corruption
Application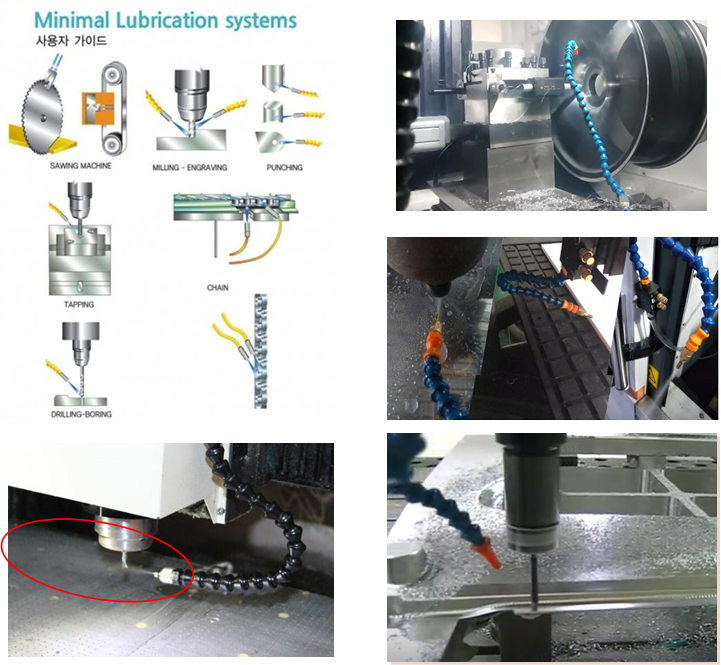 Device specification
Model
Supply Pressure
Maximum Air Consumption
Cooling Capacity
Kg/cm2 ( PSI )
SCFM (ℓ/min)
Wh
FAC-M01-M
7(101)
8 (146)
142
FAC-M02-M
12 ( 207)
163
FAC-L01-M
21 (363)
192
FAC-L02-M
24 (410)
350